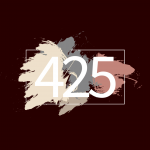 The 425 Partnership
As you all know, we are a non-commercial radio station. We don't sell commercials to pay our bills. We rely on the generous support of listeners such as yourself. We're asking you to become part of the Today's Christian Country family of supporters. It's takes about $10,000 a month to operate this radio station! 
So what is the 425 Partnership ?
We are looking for 400 listeners to pray and ask God if He would have you donate $25 per month on a recurrent basis to help us cover expenses here at Today's Christian Country. That's the price of about 1 cup of coffee a week in a month.  
Some of you may be able to give more and we certainly appreciate that! We're trying to make it so it fits into your family budget. 
There are several ways to give:
Click HERE to be taken directly to our safe, secure giving page! Simply fill in the info needed, select the "Recurrent gift" tab, put 425 in the comment section, and then send! It's truly that simple.
You can also go online to our website: todayschristiancountry.com, click the "Giving Box" tab and it takes you to our safe and secure giving page. 
We also have text giving available. Text your gift to 208-670-8822. Just follow the prompts and you are done in an instant.
You can also mail your gift to the address listed on our main web page (listed under the giving box.)
Remember, we are a 501c3 non-profit, so anything given is a tax-deductible donation.
So if Today's Christian Country is your favorite music home, won't you pray about it and see how God would lead you to support the ministry here at Today's Christian Country? We thank you for your prayerful and generous support.
Please feel free to contact us at 208-457-7140 with any questions! God bless you!