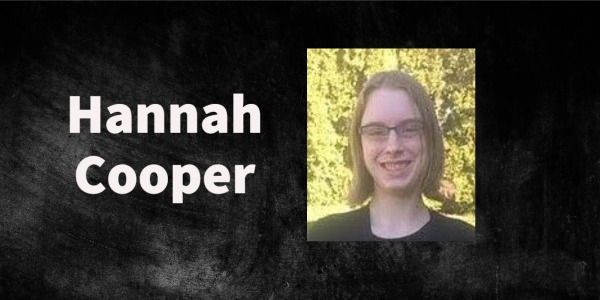 Hannah Cooper – 6:00pm – Midnight Saturday
hannah@todayschristiancountry.com
Unlike many who work as a broadcaster on a radio, I wasn't planning on becoming one in the first place. I was a nineteen-year-old woman, working on college and was a dining room server at an elderly facility for 2+ years. I had no schooling or experience in the radio industry whatsoever, but my introduction into Today's Christian Country happened anyways:
During the fall, I had just been put on 90-days unpaid leave by my employer at the time due to Covid policy, and I finally decided to visit the radio station, after being invited mid-summer during an event at the Silver Lake Mall. They let me sit in on their staff/prayer meeting and I was soon offered a volunteer position as a sort of receptionist, which I accepted. Later, I was offered the part-time position with the same responsibilities, and I accepted that offer. Then, not too long into that position, I was calling Lee to find out what other projects he wanted me to do (I had finished everything else), and he gave me a few. He then said, "You know, you really have a good phone voice! Have you ever considered being on air?" Surprised, I accepted the training and am now on Saturdays from 6pm-midnight. A year into this position and despite my struggles in public speaking, I love what I do and am grateful for this stewardship that my Heavenly Abba (Hebrew for "Father") has entrusted to me.
Presently, I enjoy giving the "Hebrew Word of the Day" during my show, which usually is either a word, phrase, or sentence that a person can learn and use whenever they'd like. I spent a little over two years learning Hebrew from a tutor, and I'm still learning on my own. 😊 I hope to use where I am in this station well, and to glorify my God through it.