Meet Our Staff
On Air Personalities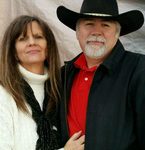 Lee 'Davis' Lancaster – 5:00 – 9:00am Weekdays, "Jeff & Lee Morning Thang"
General Manager/Co-founder Legacy Broadcasting
Lee@todayschristiancountry.com, let him know what you think!…
Lee's aspirations to be in broadcasting started early in life partly due to the success of his older brother (Jeff Davis – WLS Chicago) Lee started in radio in 1977 and has spent the last 40 years using the gifts and drive the Lord has giving him to express the hope and power of Jesus Christ. Lee says " when God called me to Christian Radio in 1984 I knew He had a better plan for me than I could ever have for myself".
Lee has run radio stations as Program Director, Operations Director and General Manager for the past 25 years of his career and is currently General Manager and also holds down the morning air shift on Today's Christian Country/Legacy Broadcasting.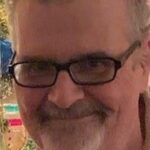 Jeff Hansen – 5:00am – 9:00am, Weekdays, "Jeff & Lee Morning Thang"
jeffp@todayschristiancountry.com
Jeff started his career in Southern California last century in 1981.  His actual career began a few years earlier when he was a kid, in his room, pretending to be a DJ, mixing music and recording comedy for his friends and family.  
After a brief stint at broadcasting school, he got his first radio job, overnight disc jockey at "Hot-Hits! KS-102!" in San Diego. While there he would run into the morning DJ each day after his shift and began helping with the morning show.  That led to producing the morning show, which eventually led to his own morning show in Santa Barbara, Ca.  Jeff wrote and produced so much comedy each day for his show that Hollywood took notice.  Jeff became a writer for over 500 morning shows nationwide with Premiere Radio Networks.  He is still a free-lance writer for them today.
While still doing live, local radio, Jeff got a job offer to come to Spokane Washington and it was off to God's country!  He and his family fell in love with Coeur d'Alene, Idaho and knew the Lord had brought them there for a reason.  He thanks God everyday that he's left the craziness of California.
Today Jeff makes his home in Idaho with his wife and four grown children.  Jeff says, "I've worked in radio my whole life, finally I work in radio MINISTRY!  It's the biggest blessing in my life."
He can be heard each morning as a part of the Jeff and Lee Morning Thing, right here on Today's Christian Country.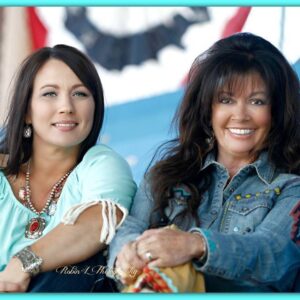 CB Cowgirls – Becky and Vicki  10:00am – 2:00pm, Weekdays
cbcowgirls@todayschristiancountry.com
The "CB Cowgirls" is derived from a deep belief of Becky and Vicki that we must connect the past to the current and future generations. A bridge must be built to fill the gap and hold on to what was good, right, and pure. There is wisdom in years and the ages that are slipping away, as one generation dies off and another is born. We have spent a decade capturing those stories and passions as well as the lessons of faith on radio. We want them to inspire and educate those who have lost touch or have not experienced the faith filled education written in each of our forefathers/mothers past. We all relate to one another in unspeakable ways, through joy, pain, friendships.
We have walked many paths but inevitably it's "Our Roots"  and our "Faith" that ground us. We personally, have not wavered, and have not given up and stayed humble when we succeed. We always are willing to look up and then beyond. A story or a picture is a reflection of what that history, and past has meant to us and those we interview. Our show captures the essence of our heritage of the Christensen Family and many others. We are united by the ups, downs, and in-betweens of this journey called "Life" and our faith in Christ. We hope you hear the heart captured through the voices of two generations of cowgirls.
It is because of our "Roots" that we are grounded by our "Faith" and by our "Heritage" that our Great Grandmother, Grandfather (Dad), and Great Uncle blazed before us. It is a deep appreciation of what God has done and is still doing.  It is our hope that our radio broadcast on Today's Christian Country Radio brings a glimpse of how Faith and Fellowship is still served up with a good meal the Cowboy way.  We want our listeners to keep coming back for more!
Keeping it Country
~ Becky & Vicki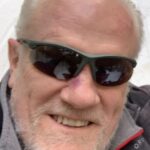 Glen Campbell – 2:00 – 7:00pm Weekdays
The Rhinestone Highway
glen@todayschristiancountry.com
As a kid growing up in Southern California, the dream of going into broadcasting was planted at a young age! I was a huge fan of the LA Dodgers' Hall of Fame announcer Vin Scully and I just knew that one day I was going to take his job as the Dodger play-by-play announcer! History will show – that didn't happen!! But God did have other plans for me and broadcasting dream remained alive!
In my teenage years, I started by doing public address announcing for our local Little League, then moved on to study Communications/Broadcasting in college and getting my first on-air work at the local radio station doing rock and roll and then, R and B. 
From there God took me in another direction but I eventually made my way back into broadcasting. Later, I took a job as a sports announcer at an all-news station; then moved to a Classic Country radio station where I held the Sunday morning slot and developed a show called "God's Country", a mix of Country and Southern Gospel music. 
I am truly blessed to be part of God's vision for Today's Christian Country! I was involved in helping to launch Contemporary Christian Music station, KLRD, in Yucaipa, CA. Not realizing back then what God had started, KLRD went on to become the mothership of what is now the AIR 1 radio network. I believe that God can and will do the same thing with Today's Christian Country as we share the love of Jesus to the country music world!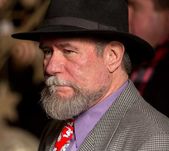 Steven A Scroggins 
7:00pm – Midnight, Monday-Friday,
6:00pm – Midnight, Sunday
Steve@todayschristiancountry.com
I have always loved music. I remember back in my home state of Indiana as a young boy, when I didn't feel well, knowing it would soothe me, I would ask for music to be put on the old tube radio. Interesting how some sixty years later, I find myself still being comforted by music from a radio! Here at Today's Christian Country, it is my pleasure to be hosting the evening show 7:00pm-midnite Sunday thru Friday. The time between songs in our powerfully anointed playlist is filled with giggles and grins and lots of scripture to help bring the point home, that we are a Christian Country radio station that is not ashamed of the Gospel of Jesus Christ.
God has been very kind to me, allowing a rich past of experiences to help flavor my friendly banter. Having been a poet and lyricist from 1962 on, I began playing harmonica in 1971, while in the US Air Force, the same year I asked Jesus to be my Savior. Toured with Blues and Rock bands for many years and in 1976 my guitar partner, Robert "Doc" Haley, and I were part of five folks who founded channel 10 public access television in Palm Springs, mainly to help promote our band.
In the 80s & 90s I was founding pastor for Calvary Chapel Coeur d'Alene, where The Treasure House Ministry was produced and aired locally on public access television and ACN radio. Visual arts have also been woven into my life as I am an internationally collected local artist and gallerist (Steven A. Scroggins Fine Art). My tag line on my art business card reads "Every Mark Matters!". I think that about sums it up for me. It is my deepest desire that all I say, do and think, every mark, should bring glory to my God! Oh, and we all need to smile a lot!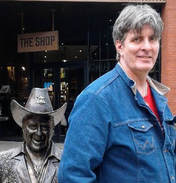 Mike Beymer 
Midnight – 6:00am Saturday and Sunday
Beymer@todayschristiancountry.com
Just an ordinary day, everything went as planned, I got home, was watching TV with my wife and family, while just sitting and relaxing after a long day I suffered a stroke that nearly ended my life. But thanks to excellent health care and prayers from around the world. I survived the lifesaving surgery and months of rehab. No longer able to fulfill my duties as a senior Software engineer at at a local Company, I had to leave and go on Disability.
On a drive coming back from southern Idaho I felt God's call to get involved in Christian radio in the Spokane area. A few weeks later at a gospel concert I met the staff from Today's Christian Country. I asked to see the studio and started volunteering. Now I have a new job and a place to call home. I love Psalms 37:5, "Commit your future to the LORD! Trust in him, and he will act on your behalf. Serve him and he will take care of you!"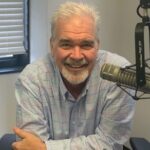 Jeff Akin – Noon – 6:00pm Saturday
jeffa@todayschristiancountry.com
Bio coming soon…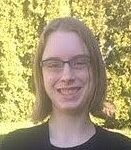 Hannah Cooper –
6:00pm – Midnight Saturday
hannah@todayschristiancountry.com
Unlike many who work as a broadcaster on a radio, I wasn't planning on becoming one in the first place. I was a nineteen-year-old woman, working on college and was a dining room server at an elderly facility for 2+ years. I had no schooling or experience in the radio industry whatsoever, but my introduction into Today's Christian Country happened anyways:
During the fall, I had just been put on 90-days unpaid leave by my employer at the time due to Covid policy, and I finally decided to visit the radio station, after being invited mid-summer during an event at the Silver Lake Mall. They let me sit in on their staff/prayer meeting and I was soon offered a volunteer position as a sort of receptionist, which I accepted. Later, I was offered the part-time position with the same responsibilities, and I accepted that offer. Then, not too long into that position, I was calling Lee to find out what other projects he wanted me to do (I had finished everything else), and he gave me a few. He then said, "You know, you really have a good phone voice! Have you ever considered being on air?" Surprised, I accepted the training and am now on Saturdays from 6pm-midnight. A year into this position and despite my struggles in public speaking, I love what I do and am grateful for this stewardship that my Heavenly Abba (Hebrew for "Father") has entrusted to me. 
Presently, I enjoy giving the "Hebrew Word of the Day" during my show, which usually is either a word, phrase, or sentence that a person can learn and use whenever they'd like. I spent a little over two years learning Hebrew from a tutor, and I'm still learning on my own.
I hope to use where I am in this station well, and to glorify my God through it.
Business Officers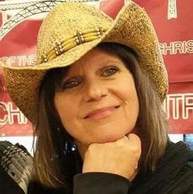 Karla Lancaster
Business Manage/Co-founder of Legacy Broadcasting
Karla@todayschristiancountry.com,
Taking on the bills and public service announcements, you can give her information about whats going on with you organization or church.
I am grateful for all Abba has done in my life. He has loved me and my family and taken care of us unconditionally. I am a blessed woman. GOD is AWESOME! Thank You! He continues to hold this country up despite ourselves…Thank You! Gratefully !!!!.
Legacy Director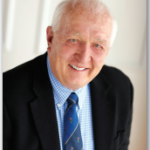 Jack Schroeder
Jack.wucg@todayschristiancountry.com
Jack Schroeder received his education through parochial grade and high schools in New York. He graduated from the University of Notre Dame with a degree in Communications. Forty years later he received his MA in Organizational Management from the University of Phoenix. Jack met Pam in 1995 and she invited him to attend church with her. Subsequently, after attending a church retreat and attending a Promise Keepers spiritual weekend, he was baptized and served the Lord in four states – eventually serving as a Deacon in Maryland at Redland Baptist.
Jack Schroeder is a licensed independent insurance agent who specializes in safe money solutions for people preparing for retirement. He has written articles for a local Idaho newspaper and hosted a weekly radio program on KYMS called "Senior Moments" dealing with senior and financial matters. He ran as a candidate for the Idaho state house of Representatives in 2011. He has been a mentor and consultant to the financially challenged for the past 20 years. His insight into the economy and financial workings of the money supply is well documented by his clients and those that seek his insights in these matters.
His personal life is centered around Our Lord and Savior with great support and involvement from his wife, Pam. They have been married since 1996. Together they serve The Lord and focus on their spirituality mentoring all whom they come in contact. Their marriage has been abundantly blessed and they continue to love and serve Jesus Christ.